This year brings another change to MES and the other elementary schools of JCPS. Mr Cliff Dillard will join the elementary schools as a second Health/PE Teacher. Based on the data received by JCPS from the Jones County Health Department, our students are coming out of the COVID-19 pandemic with physical activity needs. We will still have Mr. Russell, but we will add Mr. Cliff Dillard on Tuesdays. He has been a JCPS employee working at the JSHS level. This will be a wonderful opportunity for our students to experience an additional chance to learn about sports at the middle/high school level. We are excited to have Mr. Dillard join the Mustang Family on Tuesdays! Make sure you show him the amazing love that is part of the Mustang family!! #HAPPY #HealthyLiving #MightyMustangs

Raise your hand if you know Ms. Duprey! 😁 Well, you will hardly believe the new location of Ms. Duprey, our School Counselor! She has a "Counseling Suite" located in Room 6. She has some AWESOME ideas, groups, and activities for all of our students and needed a space to do it. So, voila! She has a counseling suite, where she can focus on the social/emotional as well as the academic needs of our Mustangs. Ms. Duprey started with MES at the beginning of the 2021-2022 school year. She serves both MES and PES as the counselor. She is on campus AT LEAST 2 days each week (Mondays and Tuesdays) but also have her on Wednesdays (every other week). If you have any concerns, questions, or just need to chat - she is always available. All you have to do is ask! Lets all welcome Ms. Duprey back to MES for a wonderful year!! #HAPPY #LeadingToLearn #MightyMustangs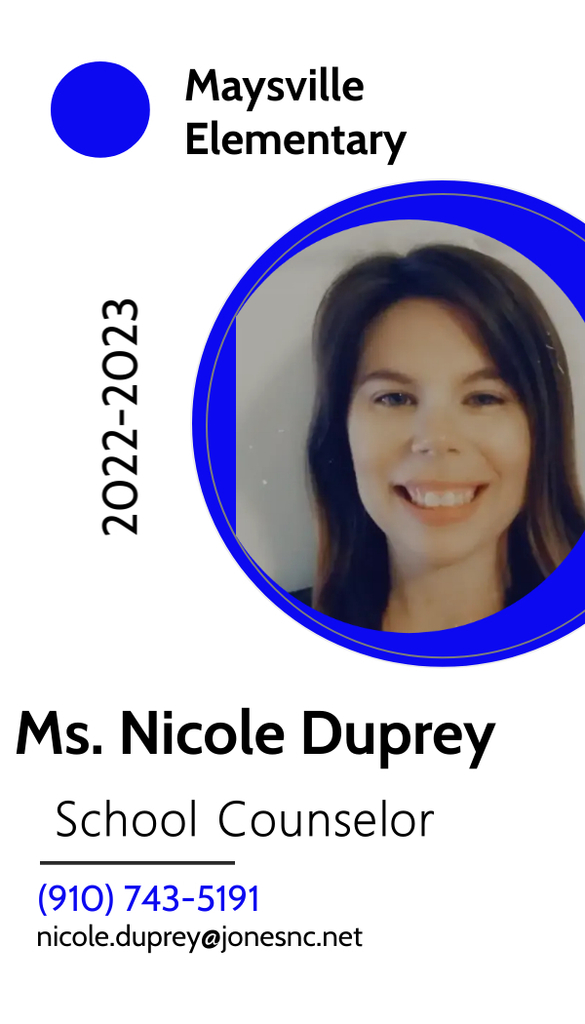 Let's take today's post back to the front....Mrs. Hurley! What a bright and shining star we have with her. She has a heart of gold and loves this environment. We welcomed her (officially last year) from Coastal Carolina Community College. She has two children who attend MES, so she truly has a stake in the education of children on our campus. She greets each person with a smile, a good morning or a hello! She is from Maysville; therefore, she is familiar with the school and community. We are grateful to have her on the team as well. She brings extensive office knowledge and knows how to keep Mrs. Gillis straight (that's a full-time job)! When you see Ms. Hurley, make sure you give her a big "Welcome Back" shout out! She is here to assist in any way possible. #HAPPY #HAPPYToHelp #MightyMustang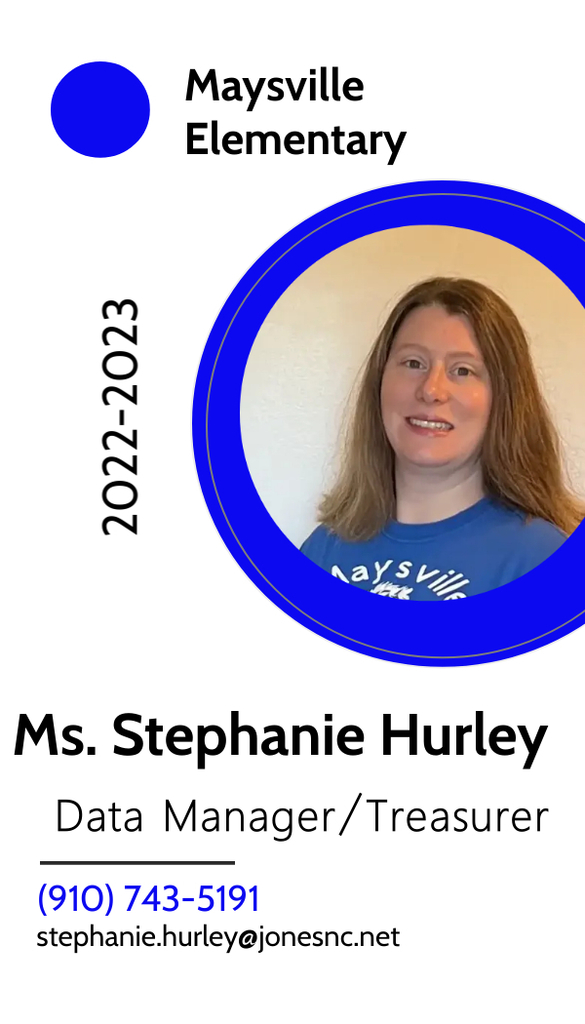 You all know this smiling face ... Ms. Blythe also spends her mornings greeting students at the car rider line! Ms. Blythe has the awesome benefit of working with each teacher in this building and many of our Mustangs both in big groups and small groups. She is our Special Education Teacher. You never know where Ms Blythe will be - she is a busy worker bee! Her smile and passion are always welcome to any of our Mustangs. We are very grateful to have her on the team. She is creative and can assist any student whether they have a special need or special request. That's a pretty cool treat! So, when you see her in the car rider lines on August 29, make sure that you shout out a welcome back and good morning! #HAPPY #ReadyToLearn #MightyMustangs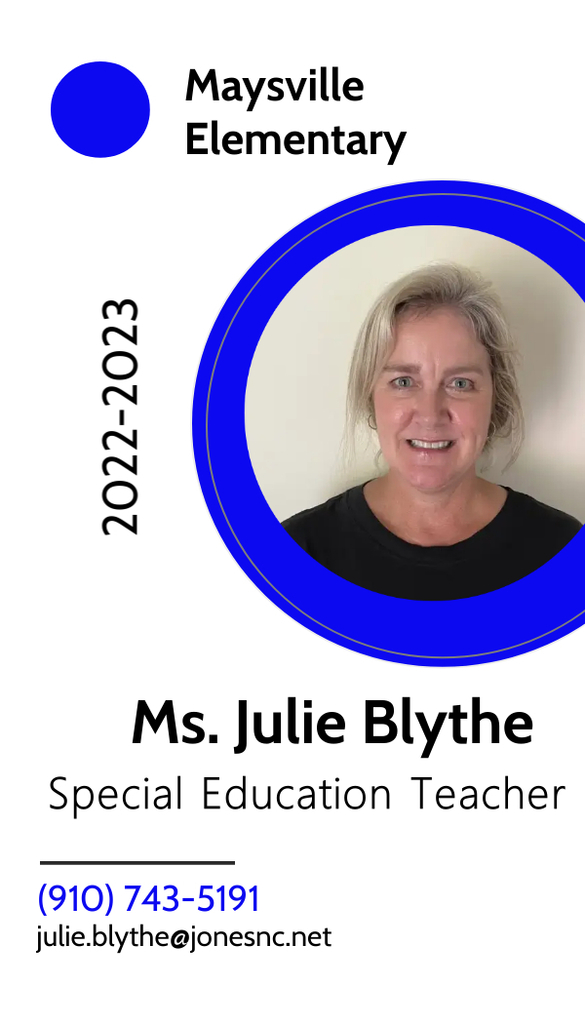 Today brings us to another exciting change for MES. We would like to welcome Ms. Kester back to MES, this time as our Remediation Specialist. She is returning to her former stomping grounds (Room 5) where she will provide instructional support in reading and math for any and all of our students. Her calm demeanor and easy spirit allow her to "roll with the punches" in this every changing position. She is excited about this change and all that it means for the students of Maysville. Ms. Kester has extensive knowledge of curriculum design and working with children of all ages. We are excited about this opportunity for her and our Mighty Mustangs! Give Ms. Kester a Welcome Back shout out! #HAPPY #ReadyToLearn #MightyMustangs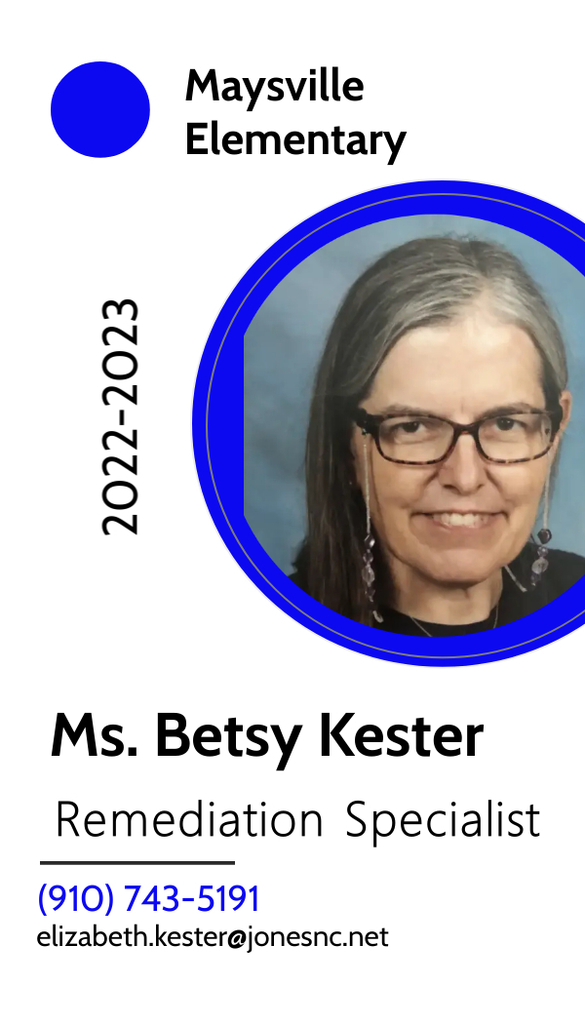 Although seeing each teacher today was a blessing, we are absolutely ecstatic to welcome Ms. Freeman back to MES for the 2022-2023 school year. She transitioned to JSHS with the 6th grade, but her heart has never left the elementary school. We have been blessed to welcome her back to the family in our 5th grade classroom. She is a hard worker and has high expectations for all Mustangs. Because she has worked so closely with 6th grade, she knows exactly what our 5th graders will soon encounter. She is ready to prepare them for nothing but success! So, please give Ms. Freeman a HUGE welcome back when you see her! #HAPPY #FifthGradeReady #MightyMustangs

Moving right along to fourth grade .... you will join the family led by Mrs. Starzynski (Mrs. Star as we all know her)! She is dedicated, hard working, and passionate beyond belief. When you walk into her classroom, it is like joining the family reunion. She finds it very important to ensure all students feel confident to ask questions, answer questions, get things wrong, and get answers correct. We love Mrs. Star and always enjoy her hands-on lessons. Mrs. Star is also lucky enough to share the building with her daughter, Ms. Baruso! So, not only can you say WELCOME BACK to Mrs. Star, but also congratulations as she has celebrated the birth of THREE new healthy grandchildren this summer! #HAPPY #MightyMustangs #FourthGradeReady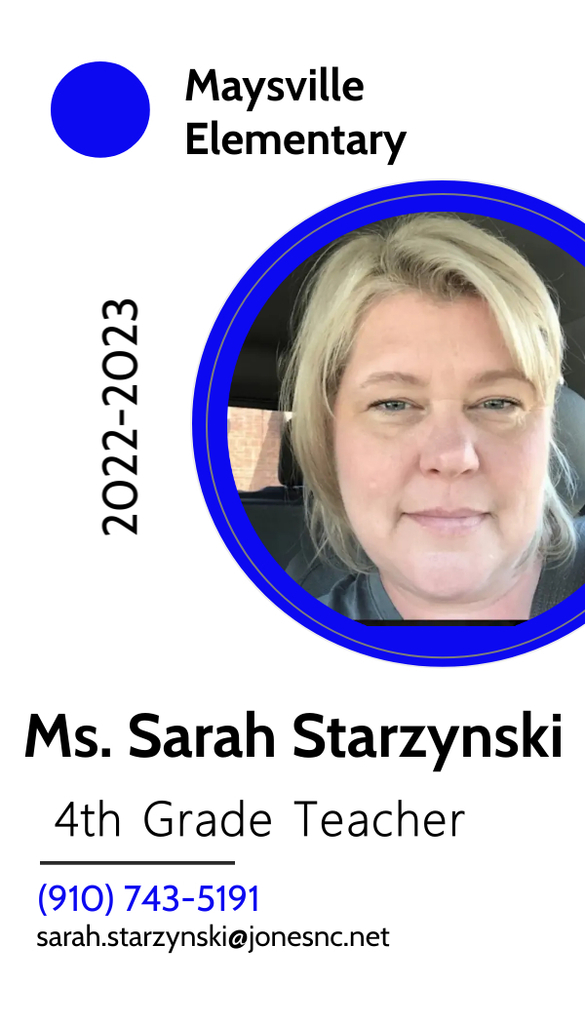 Many of you see this face each morning when you drop your students off at the circle....Ms. Pickett! We are excited to welcome Ms. Pickett back to MES. This year she will be working with our 2nd and 3rd grade students as the instructional assistant. Ms. Pickett is quiet but works hard behind the scenes. It is a wonderful thing when you see her in action - working with small groups of students. This is why we welcome her support in these two grade levels. We would love to share Ms. Pickett with each grade level, but that would spread her just too thin! She is an artist with great ideas and talents. Before the 2021-2022 school year ended, Ms. Pickett was already working with our drama club selecting students who will perform in our Christmas program in December 2022. So, to say she is a hard worker is just the tip of the iceberg! Give Ms. Pickett a wave and a smile as you welcome her back to school this year! #HAPPY #MightyMustangs #SecondAndThirdGradeReady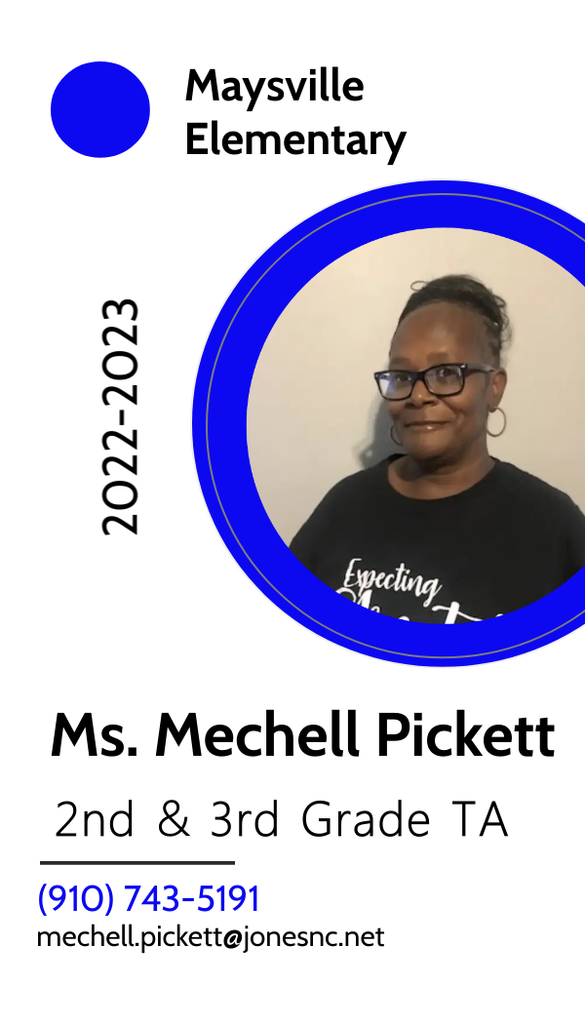 Mrs. Cieckiewicz is no stranger to MES! (For that, we are grateful!) Mrs. C, as she is lovingly called, will return to 3rd grade for the 2022-2023 school year. Third grade is a big year for students....not only do they physically move up the hallway, but it is a large learning jump from 2nd to 3rd! Mrs. C focuses on making sure all students are capable, independent, and loved! She has been working hard to plan not only the classroom instruction but to prepare for the return of our Christmas Program! She is such a positive person and loves each and every student she encounters. Make sure you give Mrs. C a huge smile and wave when you return to campus! #HAPPY #ThirdGradeReady #MightyMustangs

We are once again excited to have Mrs. Brittney Cook back at the helm! She will welcome an awesome class of second graders to MES! Relationships are extremely important to her and that is evident the first time you meet Mrs. Cook. She has been hard at work in her classroom, getting ready to welcome her stupendous students to the building. If you have ever met Mrs. Cook, then you know exactly what we mean! She is a hard worker, quietly going about her day and expecting nothing less than each student's best! When you see her, make sure you let her know how great she is! #HAPPY #MightyMustangs #SecondGradeReady

Welcome back again! We are super excited to welcome Ms. Baruso back to MES as our first grade teacher. She is "looping" with her students to first grade. What an awesome opportunity for our Mustangs. As you know, Ms. Baruso is fun and exciting. She loves her students and ensures that they have a strong instructional foundation. Ms. Baruso has been with us one year and is excited about this opportunity to continue with her students through the first grade. We are expecting amazing results from our Mustangs! Send Ms. Baruso a warm welcome when you see her! #HAPPY #FirstGradeReady #MightyMustangs

We are excited to welcome Mr. Ricky Cook to the Mustang Family! He comes to us with more than 10 years of early childhood experience as well as prior military service. He and his wife have two beautiful children and live locally. We are super excited about having his experience in Kindergarten and 1st Grades. Please give Mr. Cook a warm welcome when you see him.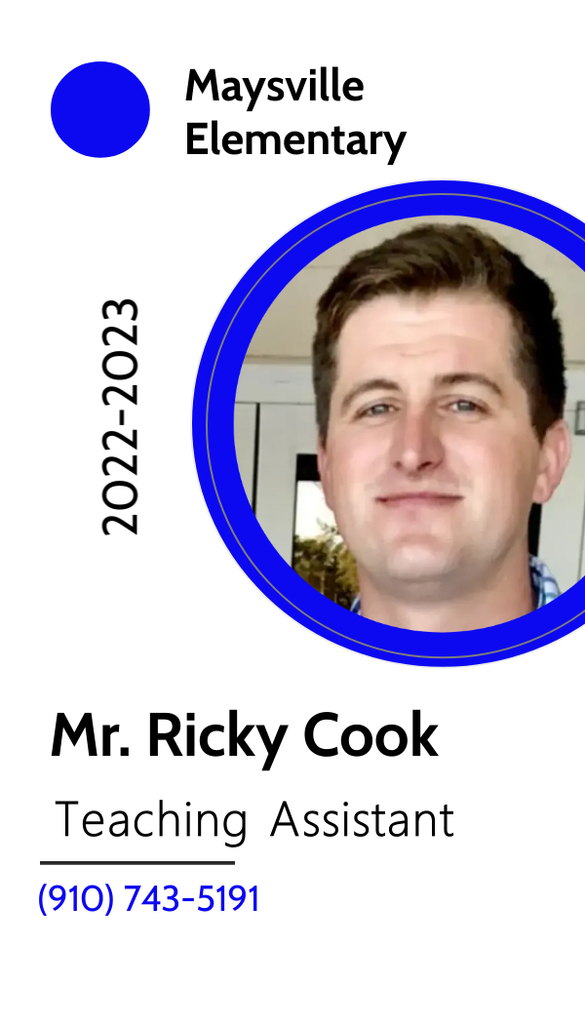 Mrs. Campbell has been busy as a bee working her magic in Room 102. If you know Mrs. Campbell, you know how much she loves our Mustangs. She is always willing to assist anyone with anything. This is exciting for us, as she spent the last school year working with almost every student at MES. So, she is determined to put those skills back to work with one grade level. We are excited to welcome Mrs. Campbell back to the Kindergarten classroom. This is going to be a GREAT year! #MightyMustang #HAPPY #KindergartenReady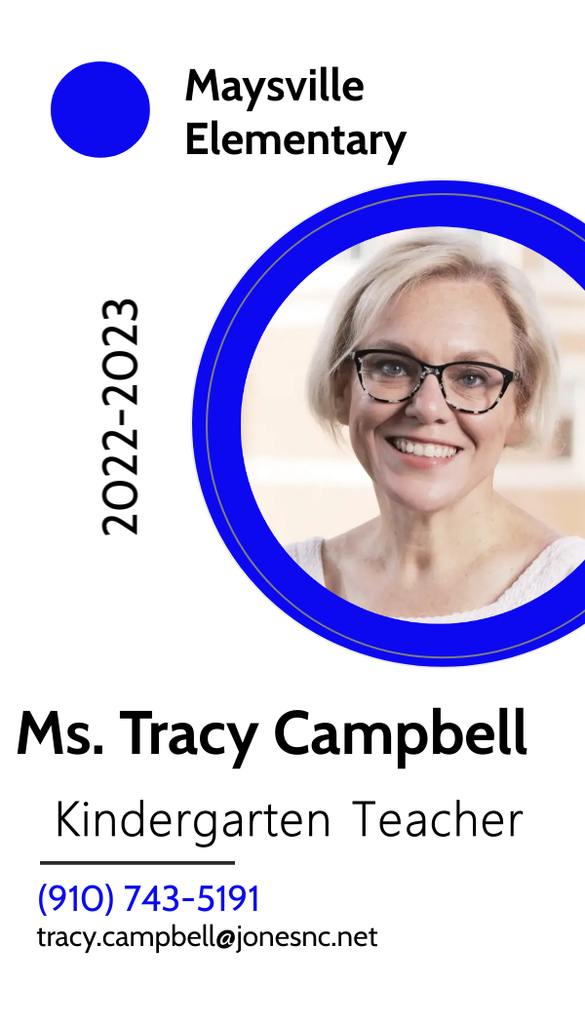 Again, today should come as no surprise to anyone around, and for that, we are EXTREMELY thankful! For many of your children, this is the first face they see in the morning and the last face they see each afternoon! Mrs. Wingate is returning to the MES PreK classroom and we're super excited! She is a hard worker and wants the absolute best for our Mustangs - both young and old! We are so incredibly happy to welcome back Mrs. Wingate! #MightyMustangs #HAPPY #PreKReady

Join us as we welcome everyone back to school in the upcoming days. Each day (for the next couple of weeks) we will recognize some of the changes that you will see in the 2022-2023 school year. This post is no change! We are excited to have Ms. Amy Jo Lang return to PreK at MES. For those who know her, her easy-going personality makes her an AWESOME member of the Mustang Team! Ms. Lang, along with everyone else at MES is excited to welcome our youngest and new Mustangs to MES for the 2022-2023 school year! #mightymustangs #HAPPY #PreKReady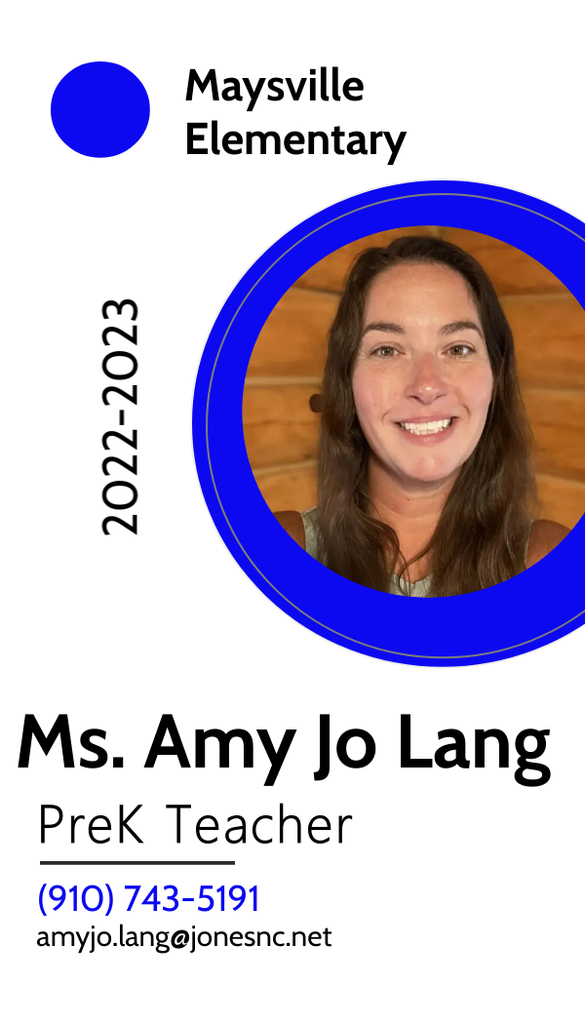 PreK Registration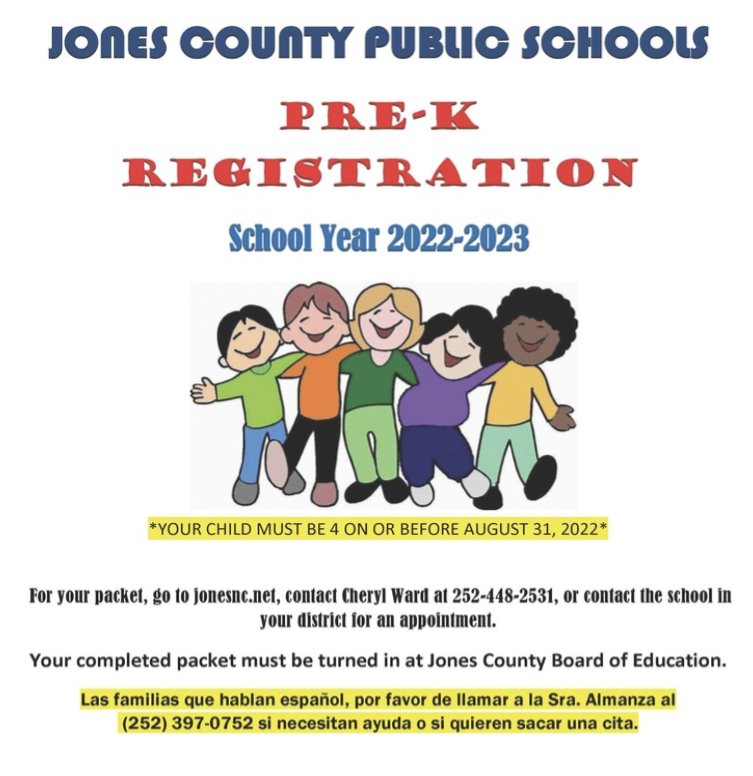 Hot off the press! The MES 2022-2023 school supply list.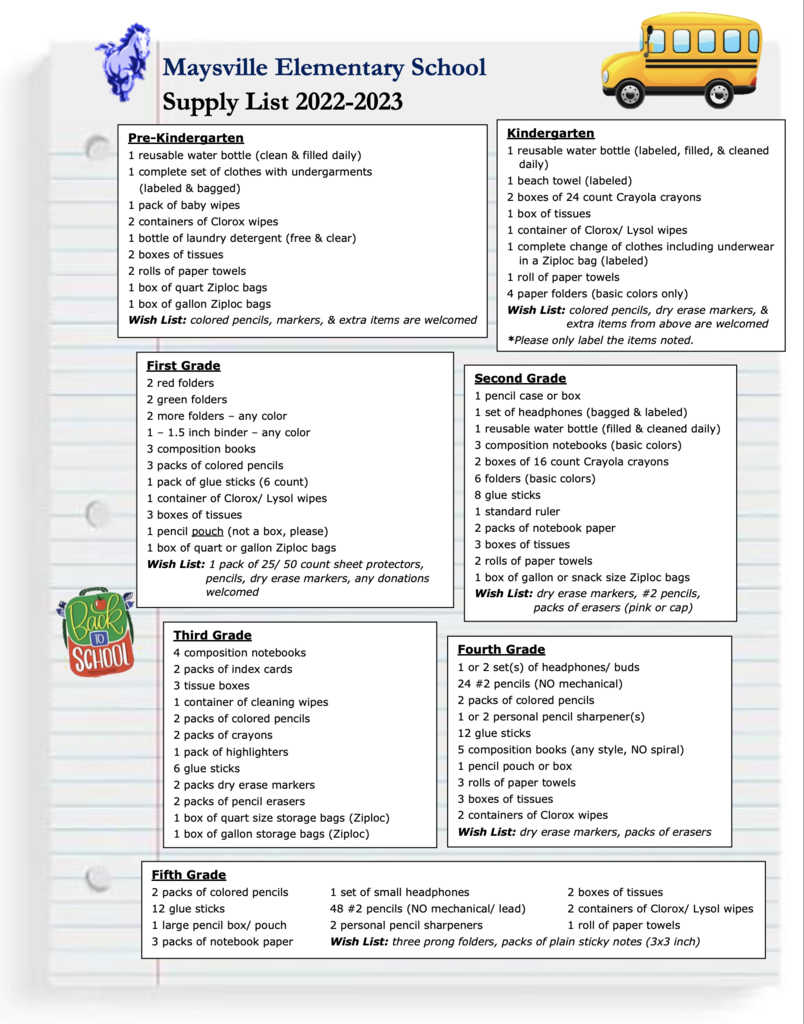 Save the date: Join MES for our Open House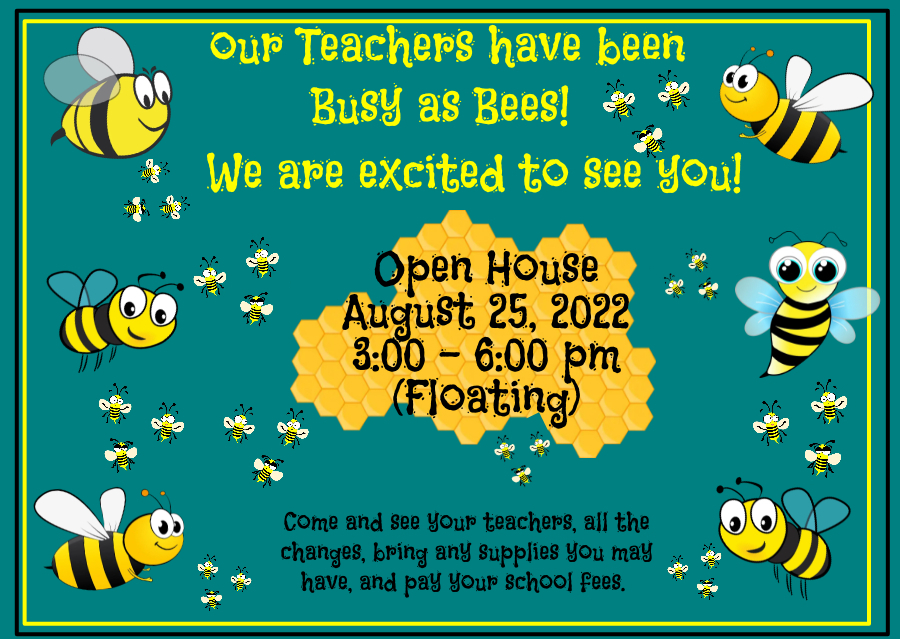 Early Release Tomorrow